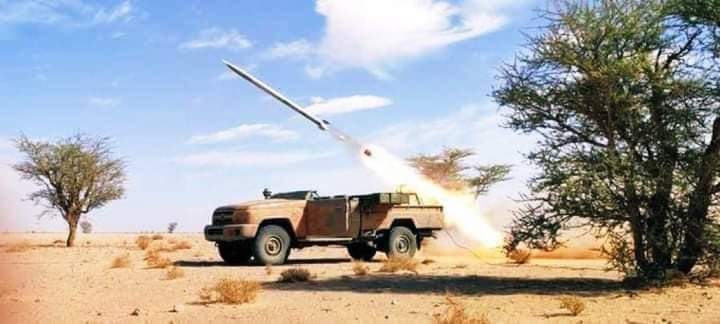 Bir Lehlu (Liberated Territories) , 29 October 2023 (SPS) - Units  of the Sahrawi People's Liberation Army (SPLA) launched a new attack against the Moroccan occupation forces stationed in the Mahbes, Smara, and Farsia sectors on Sunday, according to Military Communiqué No. 901 issued by the Sahrawi Ministry of Defense.
The units of the SPLA targeted Sunday the Moroccan occupation forces in the Mahbes, Smara, and Farsia sectors with intense shelling.
Advanced detachments of the SPLA had concentrated their attacks on Saturday against the Moroccan gas forces in the Mahbes sector in the areas of Akarara, Farsik, Shadima, and Amatirat Lamkhaynza.
It is worth noting that "the attacks of the SPLA targeting the entrenchments of the Moroccan occupation forces continue, inflicting heavy losses in lives and equipment along the wall of shame ," added the same Communiqué.